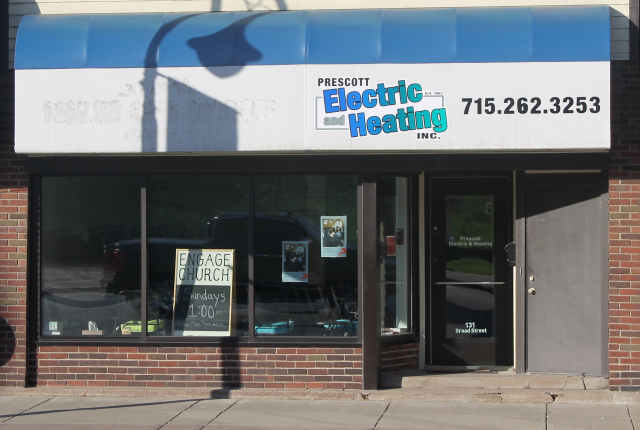 Whether it's electricity, heating, or air conditioning, you can count on Prescott Electric and Heating. Owner Mike Bjurquist is a state licensed HVAC & Master Electrician/Contractor. Our team will install, maintain, and repair equipment in commercial and residential settings anywhere in western Wisconsin. Conveniently located in downtown, we've been a part of the Prescott, Wisconsin community for over 55 years. We are loyal to you, our customer, over any equipment brand we sell. Our solutions put you first.
Building a new home or bringing an old business up to code? Let us help with:
Electrical wiring, from rough-in to switch plates,
Energy efficient inside & outside lighting,
Forced air heating and cooling systems,
Ductless heating & air conditioning,
Unit heaters for garage or warehouse spaces,
Gas and electric furnace and heat exchange installation and repair,
Air conditioner condenser installation and repair,
Gas and electric water heaters.
From pole to outlet, gas inlet to warm toes, call today and see what Prescott Electric and Heating can do for you.
715-262-3253

mike@prescotteh.com
Fully insured.
Site design by PC Bonkers.